What you produce should be consumed near the place of production!
That is why Mr. Lawson who sells products using ingredients from Osaka in the Kinki region。
This time one of them、I bought a fried rice rice ball using onion from Senshu!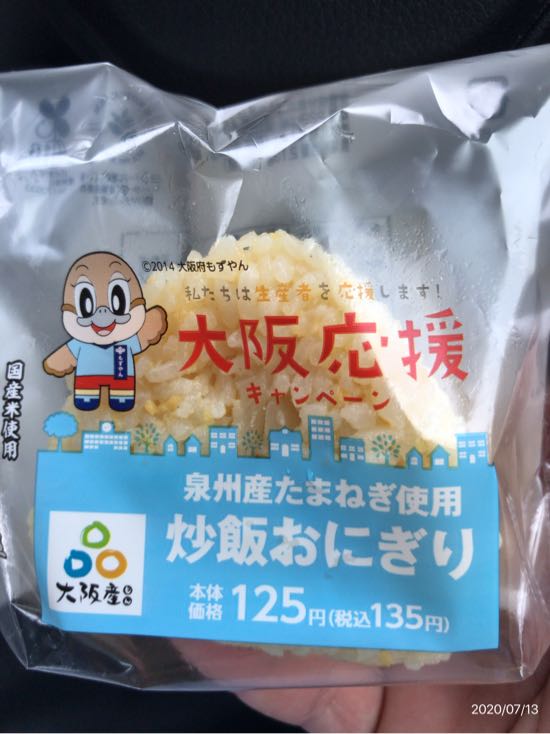 Lawson's Osaka support campaign!
Lawson teamed up with a producer in Osaka、The idea is to make and sell products using Osaka's specialty products.。
This time, the following 4 products using onion, a specialty product of the Senshu area, are on sale.。
Hot dog
Modern ware
Onion cheese bread
rice ball
Sold from May 28th
I bought today、July 13th。The place is somewhere in Kobe city。
It's been sold for over a month now.。
I was going to Lawson、I did not notice at all。Too bad!
The rice balls were delicious! It tasted like an onion! I was impressed that it was a good product! !!
It says 229 kcal per unit。The name of the ingredient clearly says onion。

If you find the other 3 items, you can buy them immediately!
It is a famous onion producer in Quanzhou!
↓
Link